Walking With Herb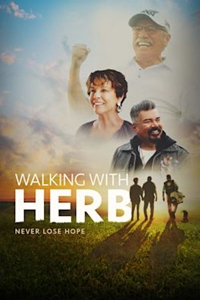 Walking With Herb
Synopsis
With the help of an unusual messenger of God, Joe Amable-Amo enters a life-altering golf tournament and discovers that the impossible is possible.
Details
Program
1h. 47min.
Opens Friday, May 7th

Director
Ross Keegan Marks
Cast
George Lopez, Edward James Olmos, Kathleen Quinlan
Advisory
Rated PG for some mature thematic elements and brief language.
Showtimes
Filter:
2D
3D
IMAX
IMAX 3D
35mm
70mm
HFR
Virtual